The DEV1S CONTROL game pad will impress you at first sight with its clean and elegant design. The specially developed "control pad" surface is designed for players who like precision and accuracy.
At the same time, this type of material prevents damage of the glides (mouse skates) on your gaming mouse. It allows perfectly controlled slip and precise targeting of each pixel, regardless of the type or sensitivity of the sensor used.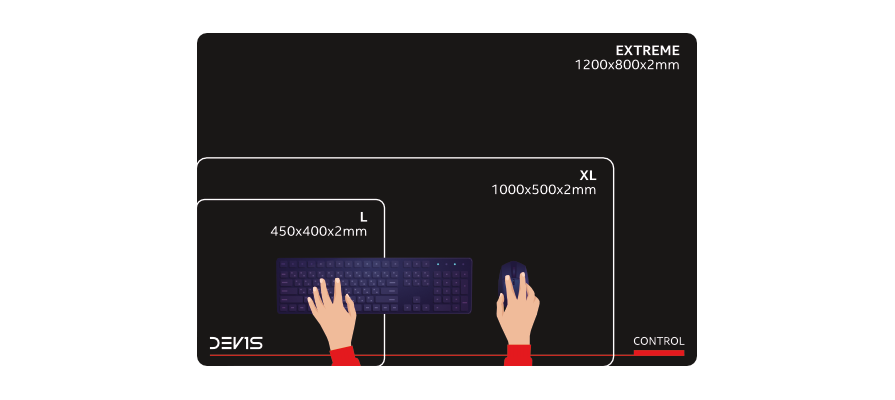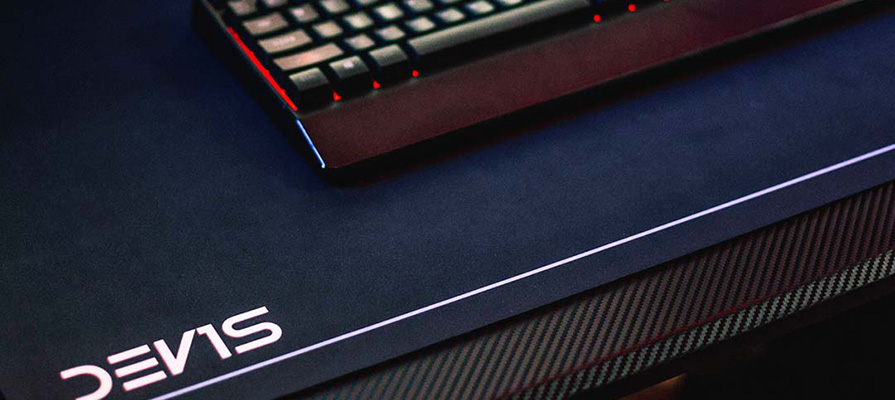 With it, you will take full advantage of high resolution (DPI) and fast shooting.
This unique pad allows you to capture every, even the small movement of your hand, with the same consistency and accuracy.
Dimensions: 1200 x 800 x 2 mm
!Control - rougher surface, slower glide
Benefits

Elegant Design

High Quality Material

Durable Surface

Stability on the Desk

Suitable for Every Kind of Game

In cooperation wih professionals